http://www.kameda-lab.org/private/flags/index-e.html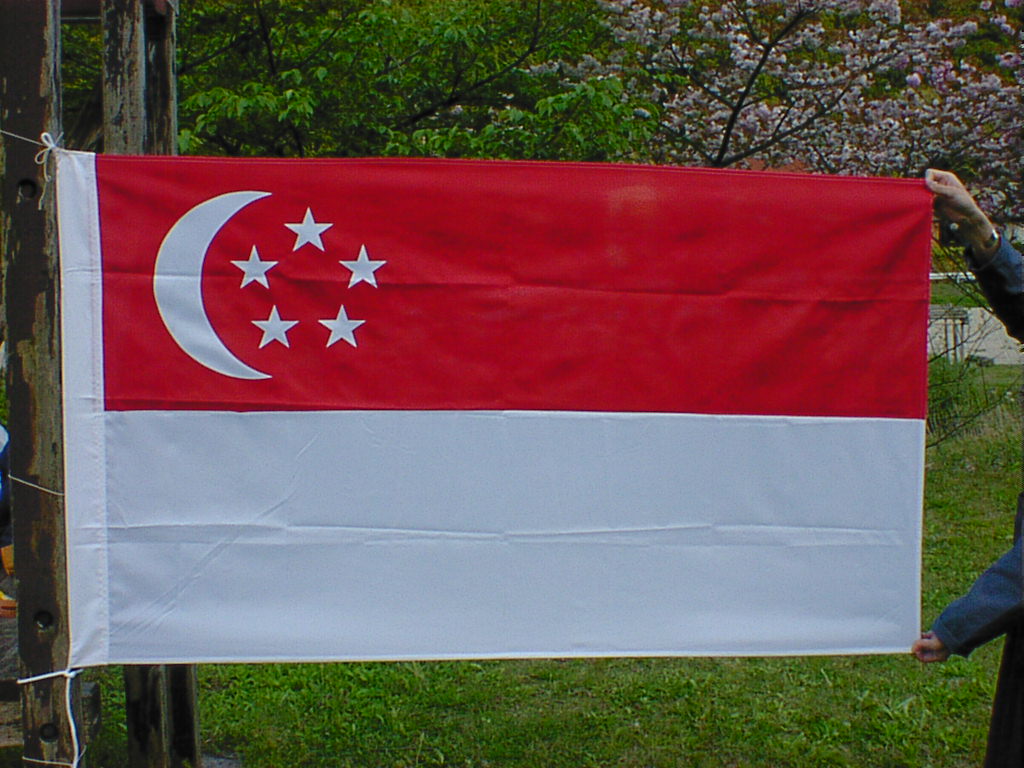 Republic of Singapore
Located at the tip of Malay peninsula, Singapore land area is 704 sq km and has a population of approximately 4 million people.
Time zone: GMT +8
Country calling code is +65
Police emergency number is 999, ambulance and firefigher is 995, and weather hotline is 65427788.
Singapore has only one international airport, Changi airport, and two ferry terminals, Harbourfront and Tanah Merah Ferry Terminal.
National symbol of Singapore is the
Merlion
, a "marine lion". A mythical creature with upper body of a lion, and lower body of a fish.
Public holidays:
Take note of the public holidays, as the country can be very crowded during most of the dates, especially New Year and Christmas.
New Year is celebrated on 1 January.
Singapore's Independence Day is on 9 August 1965.
Labour Day is on 1 May.
Christmas Day is celebrated yearly on 25 December.
Indeterminate holidays are the Hari Raya Haji, Chinese New Year, Good Friday, Vesak Day, Deepaval, and Hari Raya Puasa.